Noise + Vibration
Noise and vibration works can have an impact on the local environment and if not controlled or planned with sufficient care may result in adverse outcomes such as: unwanted community disturbance, property damage or loss, costly repairs and liability and diminished project goodwill.
Eatec Dynamics can help determine acceptable control limits to reduce the likelihood of complaint. Offering remote monitoring and skilled data interpretation to enable the project's environmental compliance.
CASE STUDY
Demolition, Disturbance + Mitigation
Problem
Balancing the needs of the demolition contractor and reduce the likelihood of adverse impact to key local stakeholders and property.
Concerns
Residents anxious about property damage and intrusive noise
Vibration and delicate state of the Old Gaol could yield unwanted structure deterioration
Museum worries on stability and integrity of fragile museum exhibits during site works
Solution
A monitoring plan
Setting of key receptor limits to reduce likelihood of damage and/or unwanted disturbance
Multi- vibration and noise monitors to process and remotely relay continuous received levels at the identified key receptor locations
An exceedance warning system with automatic alarms
Expert determination of real alarm events from false signals (e.g. accidental onsite contact with a sensor)
Consultant led mitigation assistance for identified 'exceedance' sources
Weekly reporting to satisfy health, safety and environment, and compliance processes
Outcome + Benefits
Reduction in the possibility of noise and vibration nuisance and impact to site neighbours
Preservation of important structures and property
Successful demolition and preparation of the site for new use
Well informed stakeholders throughout the project (including site neighbours and the local authority)
A satisfied client and set of key stakeholders
Achieved by
A professional led and devised remote monitoring plan
Ongoing Eatec Dynamics support, allowing timely response to events and changing conditions to meet established compliance and disturbance limits
In Bristol's historic harbour area, Churngold Remediation was concerned that demolition and site preparation work could become a nuisance to surrounding properties. Their site was bounded by houses & apartments, the Old Gaol and the "M" Shed museum.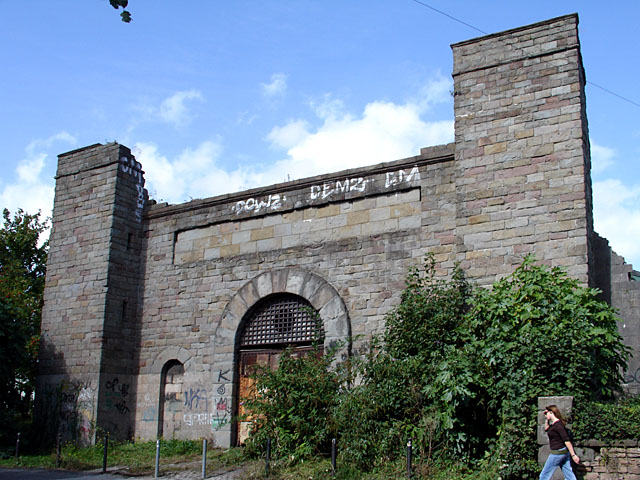 Construction and demolition activities can disrupt the local environment if care is not taken. The Old Gaol is a listed structure and was in close proximity to a demolition site.